Within this guide, we aim to outline and demonstrate how you can reset your control panel account's password in order to regain access to your existing account.
---
1. You must firstly navigate to the Discord Bot Hosting control panel (Pterodactyl) by clicking here, you should see the following login page: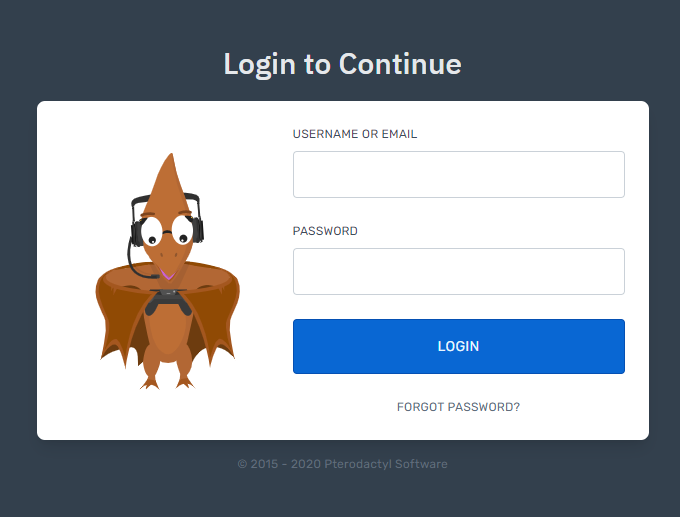 2. Once you have navigated to the Discord Bot Hosting control panel, click the hyperlink 'Forgot Password' or click here. You will then be required to enter your account's email address then select 'Send Email'.
3. Once you have clicked the 'Send Email' button, navigate to your emails and locate an email from 'Oxide Hosting | Pterodactyl' (make sure to review your spam/junk folder and wait at least five minutes) then click the link provided.
4. You will then be prompted to input a replacement password along with any additional security procedures which may be necessary. Once set, you will be prompted to login using the password just set.
5. Alternatively, if you navigate to your billing account's services by clicking here then navigate to your service; you can use the 'Change Password' option as displayed on the left-hand navigation: