Within this guide, we aim to outline and demonstrate how you can connect to your new Virtual Server via SSH in order to execute commands, allowing you to both install applications and manage the server.
---
1. You will need to download the latest release of Putty in order to connect to your server, this can be downloaded by clicking here.
2. Once you have downloaded the application, open such and select 'Session' in the top-left corner as demonstrated below: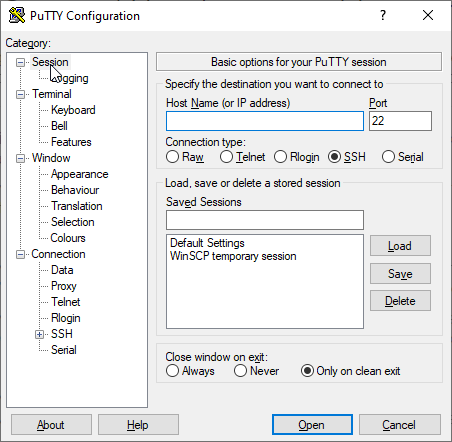 3. Once you have completed such, navigate to the product's welcome email sent upon purchase (email subject: 'Oxide Hosting | New Virtual Server Information') and copy the IPv4 address.
4. Once you have copied the server's IPv4 address, paste this into the field labelled 'Host Name (or IP address)' as demonstrated below (the port should not be changed from '22' unless configured to do so):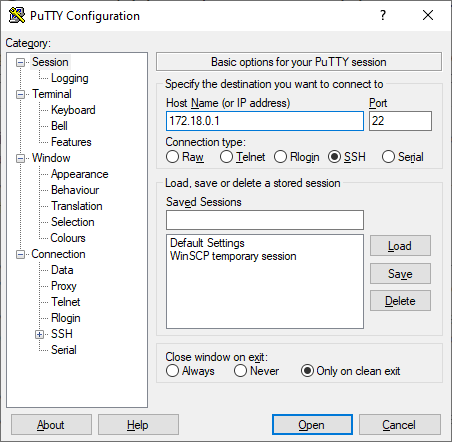 5. Once you have clicked 'Open', you will be prompted via a console window to enter the username you wish to login with (this is shown via - login to:), please enter the username: 'root'.
6. Once you have entered the username, you will be requested to enter a password. This would have been also provided within the product's welcome email (email subject: 'Oxide Hosting | New Virtual Server Information').

7. Once you have logged in, we always recommend updating your server to ensure the highest level of security; you can learn how to do this via clicking here.
Please note to paste within the console window you must use the right-click button on your mouse.